GREEN PEEL® Classic

GREEN PEEL® Energy

GREEN PEEL® Fresh-Up
GREEN PEEL® Classic
Regeneration and renewal with peeling effect. More than 60 years ago, Christine Schrammek provided the foundation for the original GREEN PEEL® Herbal Peeling Treatment which helps people with various skin problems including:
Large-pored, seborrheic skin
Impure skin, sebum cysts
Scars
Skin prone to premature formation of wrinkles with sagging face contours
Sun damaged skin
Anti-Aging prophylaxis
Some forms of hyperpigmentations
Stretch marks (striae)
Sagging skin on the body (abdominal wall, upper arms, thighs)
Schedule Now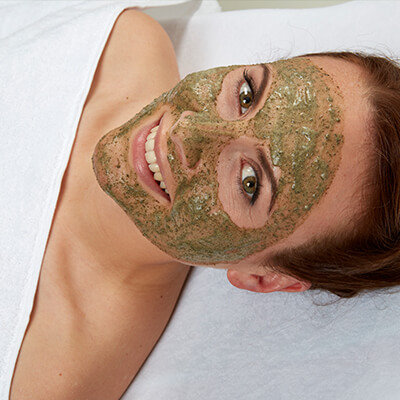 GREEN PEEL® Energy
Vitality and regeneration kick without peeling effect. This treatment with natural herbs noticeably provides energy. It stimulates blood circulation and metabolism and thus leads to a natural improvement of the skin texture without any peeling effect. GREEN PEEL® Energy provides your skin with the natural energy it needs to renew the cells. It helps to reduce age-related skin appearances as well as impurities, scarring and pigment disorders. The treatment visibly improves the skin's appearance and harmonizes its surface.
Schedule Now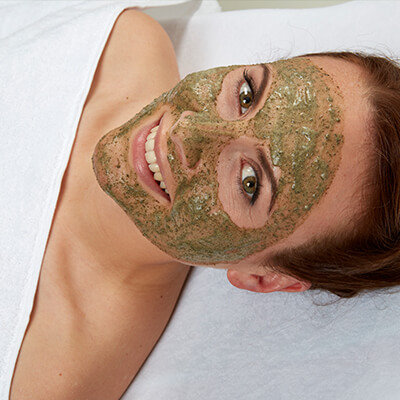 GREEN PEEL® Fresh-Up
The freshness kick without peeling effect. With this method, there is also no peeling effect. Instead, the skin is stimulated and refreshed with natural herbs. Blood circulationis stimulated, pores open and the skin is now able to optimally absorb the ingredients of the subsequent skin care. The complexion appears brighter and fresher. GREEN PEEL® Fresh-Up vitalizes the cells and your skin glows with a new freshness.
Schedule Now