What is tinting?

Eyelash Tinting

Brow Tinting

Pricing

Contraindications

Pre-treatment instructions

Post-treatment instructions

Pre-Care Instructions

Post Care Instructions

Scheduling Touch Ups

Post-treatment instructions
What is tinting?
Simply put, brow and eyelash tinting uses semi-permanent dye that adds color, shape and thickness to eyebrows and lashes. The added definition makes mascara unnecessary until the eyebrows and lashes naturally shed.
Usually, that takes about four to six weeks.
Tinted eyelashes do not run while you're in the water. No waterproof mascara is necessary when swimming.
For light-colored or graying eyelashes, the fullness or length may not be visible without mascara. This procedure is a quick fix to darken your lashes and make them bolder or more visible.
Schedule Now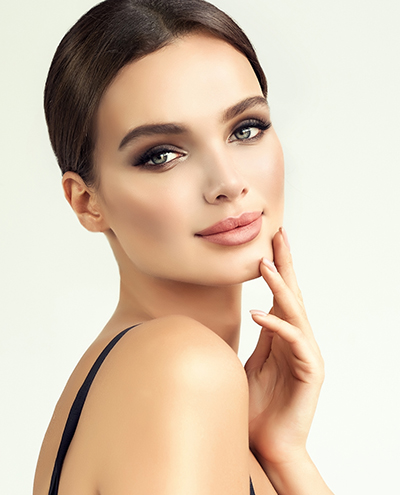 What is involved with eyelash tinting?
Here's how it's done:
The esthetician applies a protective cream around the eyes to make sure your skin does not stain in unwanted areas.
A cotton eye pad is placed under the eyes.
Your eyes will then remain unopened to avoid any product getting into the eyes.
The esthetician applies the tint to your eyelashes using a fine brush
The lashes have to "set" for at least 10 min.
After the solution dries, the excess solution will be washed away.
Schedule Now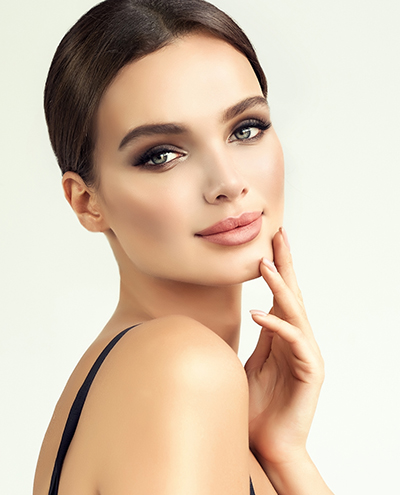 What is involved with brow tinting?
Eyebrow tinting helps people with "barely there" brows to achieve a bolder look that can redefine their whole face. Eyebrow tinting typically lasts between six and eight weeks. When hair falls out, so does the tint.
Here's how it's done:
The esthetician will protect your eye with either an eye patch or pad and apply a protective cream around the brows.
A cotton applicator dipped in dye will be used to apply the solution to the eyebrows.
After the solution dries, the excess solution will be washed away using soap and water.
Schedule Now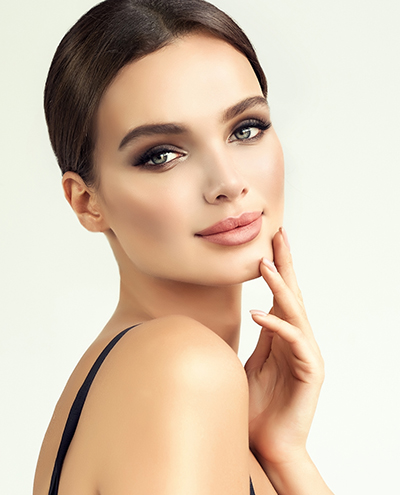 Pricing
With a hint of tint you can flaunt natural, full-looking brows and lashes for a more polished & put-together look
Brow Tint $60
Tinting Top and Bottom Lashes $60
Schedule Now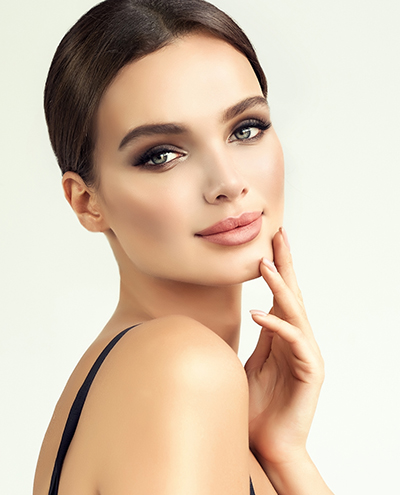 Contraindications for tinting:
To help avoid any adverse reactions to treatments, please consult with your esthetician to determine if any of the following would apply prior to starting your treatment:
Cuts/Abrasions
Scar tissue (6 months minor operation, 2 years major operation)
Bruising/Swelling
Sunburn
Undiagnosed Lumps/Bumps
Hypersensitive skin
Blepharitis
Conjunctivitis
Stye
Swelling/Bruising
Watery eye
Allergies
Schedule Now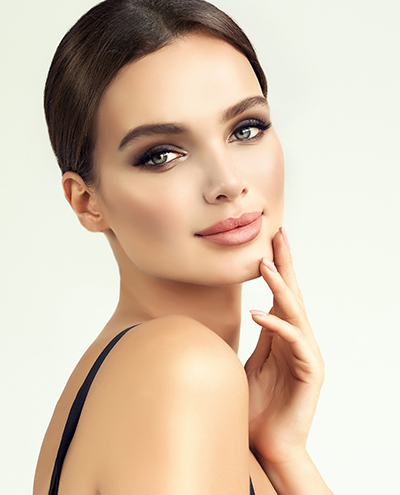 Pre-treatment instructions
Pretreatment advice
A patch test for tinting procedures is recommended 24 – 48 hours prior to treatment if a first time appointment, if it has been longer than 6 months since your last treatment or if your medical circumstances have changed.
Schedule Now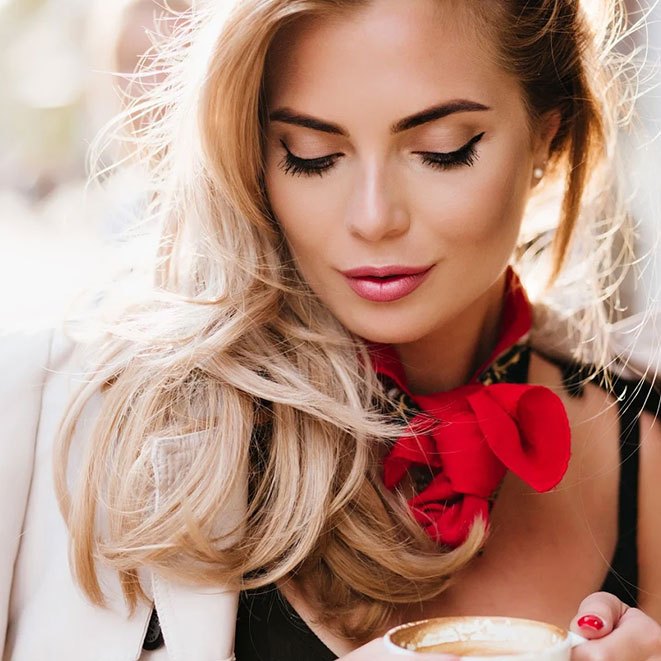 Post-treatment instructions
Eyelash/Eyebrow Tinting Aftercare
If any redness or irritation occurs apply a damp cotton wool compress. If this doesn't help seek medical advice.
Strong UV light can fade the tint quicker.
Avoid eye make up for 12 hours.
Avoid touching/rubbing your eyes straight after the tint application.
Do not have a hot bath/shower or use a sauna, steam room or swimming pool for 24 hours.
Schedule Now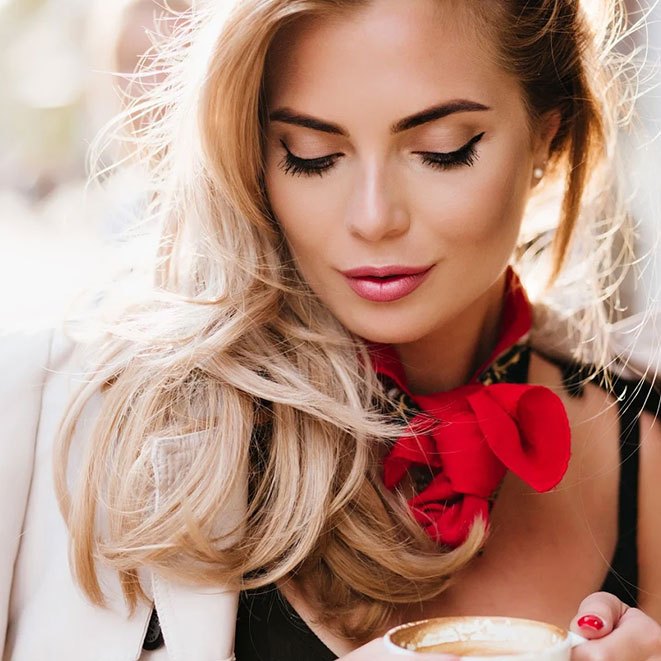 Pre-Care Instructions
Arrive to your Lash Appointment with Clean Mascara Free Lashes
To begin your Lash Application Service, please arrive 10-15 minutes before your scheduled appointment to fill out any necessary paperwork. To maximize the longevity of the eyelash extension and the amount of eyelash extension application time, please arrive with no eye makeup and with your eyes and lashes thoroughly cleansed prior to your scheduled appointment. Having makeup free eyelashes will dramatically increase the life of your eyelash extensions and will also increase the amount of eyelash extensions you will have applied.
What to expect: When you arrive, you will be asked to complete a Client History form. Technician will evaluate and discuss your needs and expectations. You will be comfortably reclined on a treatment bed, with
eyes closed. Your bottom lashes will be protected with a small under eye pad. Each synthetic lash is dipped in a medical grade bonding agent and applied to an individual natural lash. The number and length of lashes applied
is determined by the desired look, as well as health and thickness of your own natural lashes. The entire procedure generally takes between 90-150 minutes for a full set and as little as 30-90 minutes for refills
Schedule Now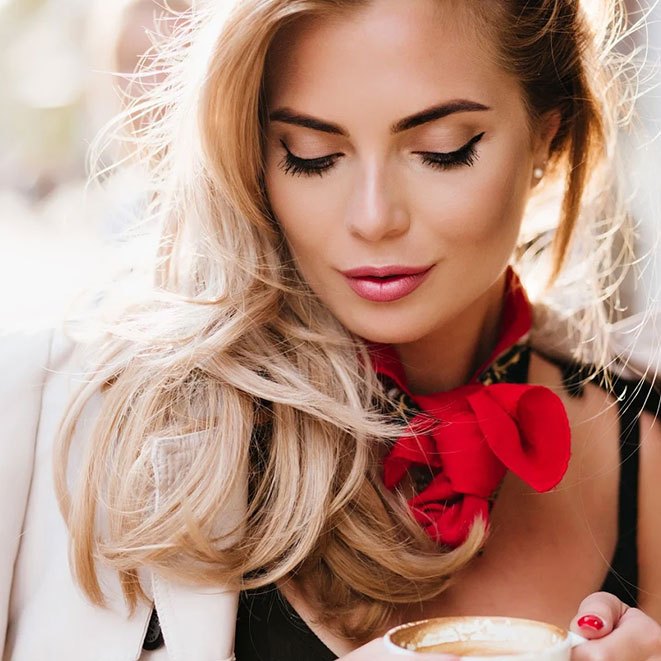 Post Care Instructions
Following post care will ensure a better and longer lasting post service result.
Avoid getting your lashes wet within the first 24 hours after your application.
For the first 48 hours after application it is suggested to avoid swimming, saunas, or steam rooms.
It is best to avoid oil based eye products as they will weaken the bond of your adhesive.
Do not pick, pull or rub your lashes. If you would like to remove your eyelash extensions, please schedule an appointment. Attempting to remove extensions yourself is NOT RECOMMENDED, as it may cause breakage or loss of
your natural lashes, and eye and eye lid irritation. Eyelash extension removal includes a lash conditioning treatment to maintain the health and integrity of your natural lashes.
Avoid using mascaras that are not formulated for lash extensions.
Do not use an eyelash curler on extensions, as it may break the bond of your extensions as well as causing your natural lashes to break or be damaged. The extensions come pre-curled so additional curling is not necessary.
If you experience any signs of irritation contact your lash extensionist immediately. You could be experiencing an allergic reaction to the extensions and need them removed.
It is recommended to come for your eyelash extension touch up within 2-3 weeks to replace any outgrown lashes.
Avoid eyelash tinting, perming or chemical treatments.
Avoid chemical peels, waxing or laser treatments around the eyes.
Avoid sleeping on side or stomach. If this is a challenge, we recommend trying the eye protective mask.
Use the lash wand to brush your extensions every morning and night to reduce tangling and flipping of the extensions.
Additional Advisories after the first 48 hours: Although the adhesive has dried, certain activities can weaken the adhesive bond and result in premature loss of your lash extensions. Therefore the following
guidelines are recommended:
You can swim, shower and exercise as usual but avoid excessive exposure to heat or steam.
If you wish to wear mascara on your eyelashes, use only "lash extension mascara" to blend in natural lashes with extensions, lightly apply mascara to the tips of the extensions. This water-soluble, hypoallergenic formula
was developed specially for use with lash extensions. Waterproof mascara should not be used. The use of non-recommended mascara will break the bond of your eyelash extension adhesive and may fray extensions. This will
result in a higher extension loss rate.
Also a protective coating can help seal the adhesive and create an even stronger lash bond.
Schedule Now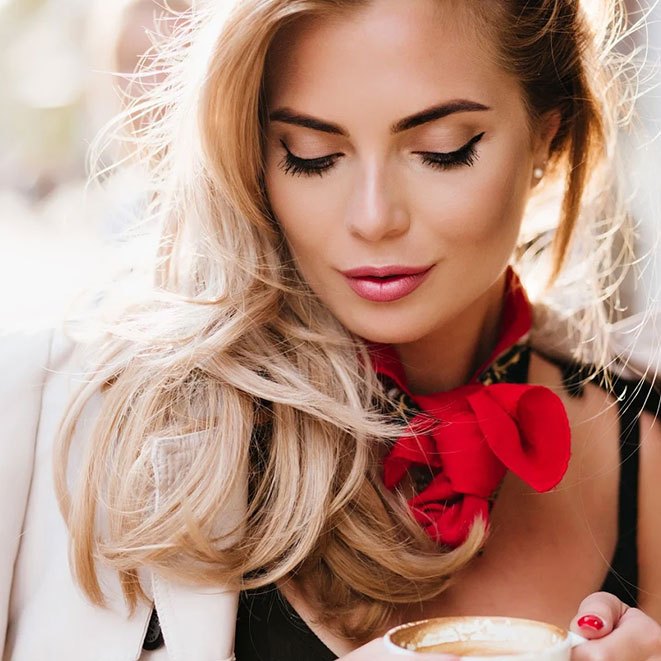 Scheduling Touch Ups
Please schedule touchup appointments accordingly. Due to the natural life cycle of your natural lashes and your own lifestyle you can expect to need refills every 2-4 weeks.
Schedule Now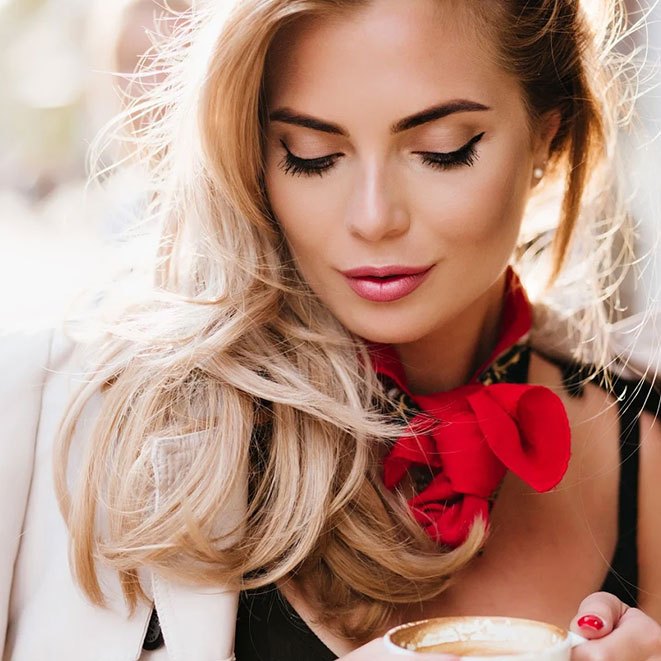 Post-treatment instructions
Post-treatment instructions
Extra lash wands, Cleanser, Protective Coating, Extension friendly mascara and eye protective sleeping masks are available for purchase at Le Lux Beautique.
Schedule Now