What is RF Microneedling?

Can It Treat Acne, Too?
What is RF Microneedling?
What is RF Microneedling?
RF Microneedling is an innovative procedure that combines Microneedling with radiofrequency energy, taking skin rejuvenation to the next level. RF Microneedling is able to target deeper layers of skin while leaving the outer layer of skin intact. The insulated needles pierce the skin with accuracy treating several skin concerns such as:
active acne
acne scarring
pore size
oil production
hyperpigmentation
fine lines and deep wrinkles
hyperhydrosis (excess sweating)
overall skin rejuvenation
Schedule Now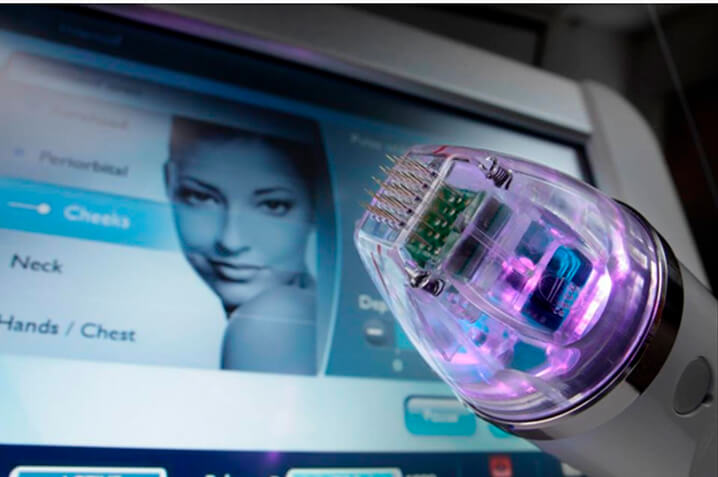 Can It Treat Acne, Too?
The safety and efficacy of fractional radiofrequency microneedling in the treatment of acne were investigated in a recent clinical trial. The trial consisted of 25 subjects suffering from moderate to severe acne.
These subjects were treated with RF Microneedling three times at one month intervals.
The results revealed that the number of acne lesion, both inflammatory and non-inflammatory decreased significantly. The sebum excretion(oil production) and subject satisfaction scores were statistically favorable at each point of measurement compared to the baseline. It was also observed that the inflammatory acne lesions had better improvement than the non-inflammatory lesions.
Radiofrequency Microneedling Changed This Woman's Life- Watch the Video Now
Video Description: After trying what seemed like everything and many failures later she decided to try RF Microneedling. This treatment completely changed her life.
So if nothing else seems to be working to treat your acne, this might be something to consider. Over 90 percent of users say they get results with it. At Le Lux Beautique, your treatment plan will be hand-selected by Houston's foremost laser and cosmetic providers, who will choose the best combination of therapies, based on the very latest science. To support our ability to create the ultimate in treatment plan, we offer the largest selection of technology-based cosmetic services in Houston including the leading RadioFrequency system, as well as over 50 additional cosmetic technology-based treatments.
Schedule Now