eMatrix sublative rejuvenation
eMatrix sublative rejuvenation
Pre-treatment instructions

Day of treatment instructions

Contraindications

Post-treatment instructions
Pre-treatment instructions
Pre-treatment instructions
2 Weeks Before:

No chemical peels, laser hair removal or skin resurfacing treatments on any areas that will be treated for a minimum of two weeks or until complete healing has occurred
Clients who have had Botox or dermal fillers in the area that will be treated, need to wait 14 days before any eMatrix® treatments.

1 Weeks Before:

Avoid all alpha hydroxyl and beta hydroxyl products (AHA/BHA), Hydroquinone, retinols/retinoid, Tazorac and Differin.
Avoid prolonged sun exposure to any areas that will be treated. Treatment will not be administered on sunburned skin.
Avoid sunless tanning products on any areas that will be treated.
Schedule Now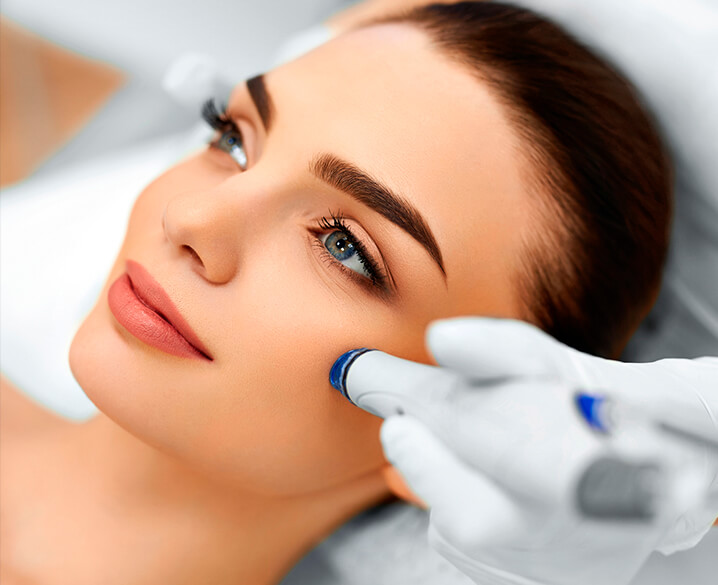 Day of treatment instructions
Day of treatment instructions
The treatment area will be cleansed and a topical numbing cream will be applied for 45 min to 1 hour prior to treatment. Your technician will cleanse your face and remove all numbing cream. Treatment time is approximately 30 min depending on the area that needs to be treated. You will feel pressure, a slight stinging, itching and a heat sensation. This is normal and will subside 1-2 hours after treatment. Immediately after your treatment you will look and feel as though you have a moderate to severe sunburn. Your skin may feel warm and tighter than usual. This is normal and will subside after 1 to 2 hours. Your technician will prescribe postprocedure skincare to soothe, calm and protect your skin
Schedule Now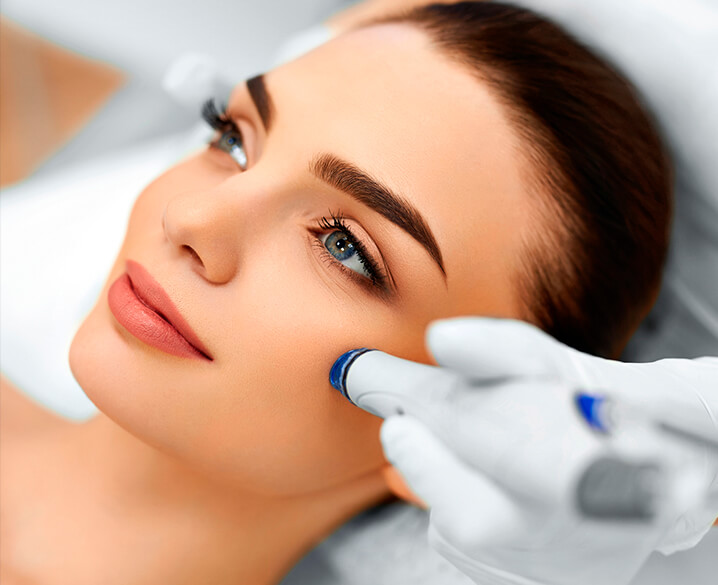 Contraindications
Clients with any abnormal lesions, moles or spots on the areas to be treated must be cleared by a medical practitioner prior to treatment.
Pacemaker or internal defibrillator, or any other active electrical implant anywhere in the body
Permanent implant in the treated area such as metal plates and screws, or an injected chemical substance
Current or history of skin cancer, or current condition of any other type of cancer, or pre-malignant moles.
History of any kind of cancer. Severe concurrent conditions, such as cardiac disorders.
Pregnancy and nursing
Impaired immune system due to immunosuppressive diseases such as AIDS and HIV, or use of immunosuppressive medications.
Patients with history of diseases stimulated by heat, such as recurrent Herpes Simplex in the treatment area, may be treated only following a prophylactic regime.
Poorly controlled endocrine disorders, such as diabetes.
Any active condition in the treatment area, such as sores, psoriasis, eczema or rash.
History of skin disorders, keloids, abnormal wound healing, as well as very dry and fragile skin.
History of bleeding coagulopathies, or use of anticoagulants.
Face lift or eyelid surgery (if periorbital treatment is performed) within six months prior to treatment.
Facial resurfacing, or deep chemical peeling within the last six months, if face is treated.
Having received treatment with light, radiofrequency or other devices in the treated area within 3-6 months (according to treatment severity) prior to treatment.
Use of Isotretinoin (Accutane®) within 6 months prior to treatment.
Any surgical procedure in the treatment area within the last six months or before complete healing.
Treating over tattoo or permanent makeup.
Excessively tanned skin from sun, tanning beds or tanning creams/self-tanners within the last two weeks.
Use of medications, herbs, food supplements, topical creams and vitamins known to induce photosensitivity to light exposure at the wavelengths used, such as Isotretinoin (Accutane) within the last six months, Tetracyclines,
antibiotics or St. John's Wort within the last two weeks.
Schedule Now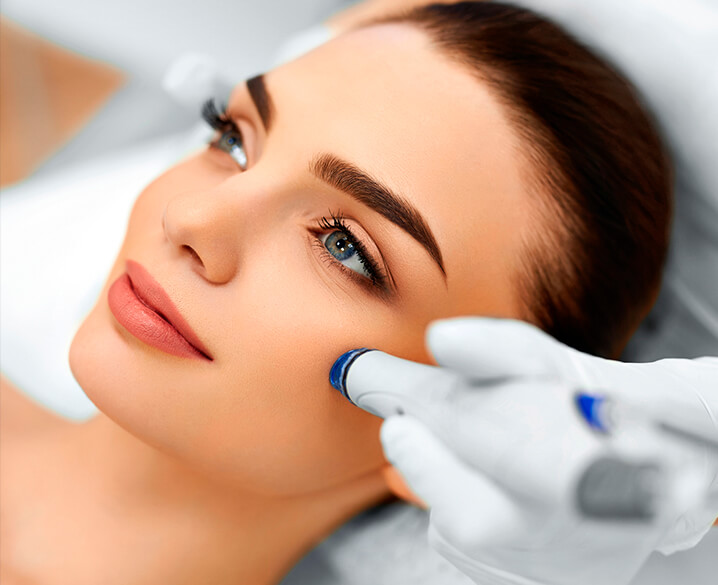 Post-treatment instructions
Post-treatment instructions
Do not pick or scratch at the treatment scabs. Let them fall off on their own, approximately 3-5 days.
12 Hours After: Before washing face, then only use a gentle cleanser. Wash treated area with hands, not a wash cloth. After you wash your face, apply a moisturizer, if necessary, approved sun screen with
SPF 30 or higher
24 Hours After: You are able to use a powder based mineral make-upli
First 48 Hours After: Avoid thermal trauma such as hot showers, whirlpool, steam rooms, saunas, etc., for two days following treatment. Do not do anything that will make you sweat, (ie: working out that
gym) for two days following the treatment.
For First Week: Avoid anti-inflammatory medications for 1 week following treatment, IE: Ibuprofen, Advil, Motrin, Excedrine, Nuprin, or antihistamine medications is encouraged.*** Discuss any current medications that you are taking with your doctor prior to stopping or pausing usage.***
First 30 Days: If you are out in the sun, you need to reapply medical professional sunscreen every two hours.
Schedule Now