eMatrix sublative rejuvenation
eMatrix Sublative rejuvenation
How it works

What is involved with eMatrix treatment?

Pre-treatment instructions

Day of treatment instructions

Contraindications

Post-treatment instructions

Where else can you use eMatrix?

How does eMatrix help with resurfacing?
How it works
The Syneron eMatrix system is an FDA-approved non-surgical treatment for a wide range of skin concerns. This unique laser platform is touted as one of the most advanced treatments in the field of laser skin resurfacing. Sublative technology is the most commonly used to effectively treat mild to moderate wrinkles, acne scarring and pitting, and other skin irregularities with minimal discomfort and downtime. The treatment involves the delivery of radiofrequency heat using small nodules to penetrate the epidermal layer of the skin. Collagen and elastin are stimulated, and the result is the creation of new healthy skin cells and a more even, softer skin appearance.
What Conditions can Syneron eMatrix Treat?
eMatrix laser skin resurfacing is recommended for the following skin concerns:
Abdominal stretch marks
Acne scarring
Enlarged pores
Fine lines and creases
Mild to moderate wrinkles
Post-inflammatory pigmentation
Rosacea
Sagging skin
Schedule Now
What is involved with eMatrix treatment?
What is involved with eMatrix treatment?
The skin is entirely thoroughly cleansed and dried before the treatment. The settings are adjusted depending on the level of heat desired and depth of penetration. Topical medical grade numbing cream is available for comfort. The entire area is covered with a square-shaped head, and with slight pressure, the heat is delivered. The patient will experience a mild warming or "prickly" sensation during the treatment but is resolved immediately.
Post-Care is required following therapy.
Schedule Now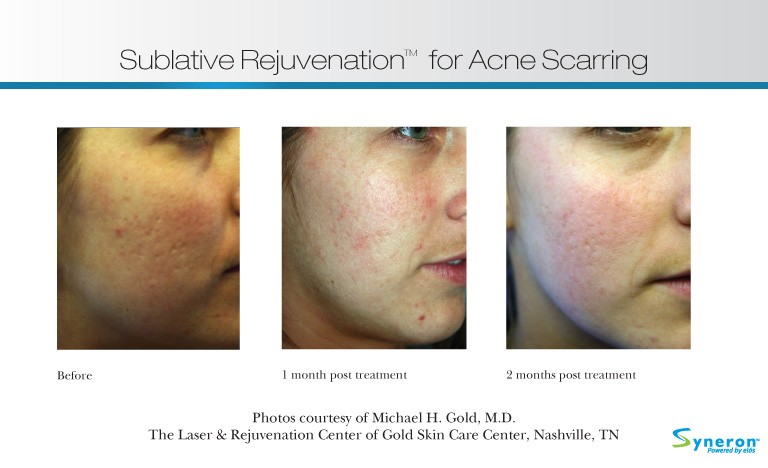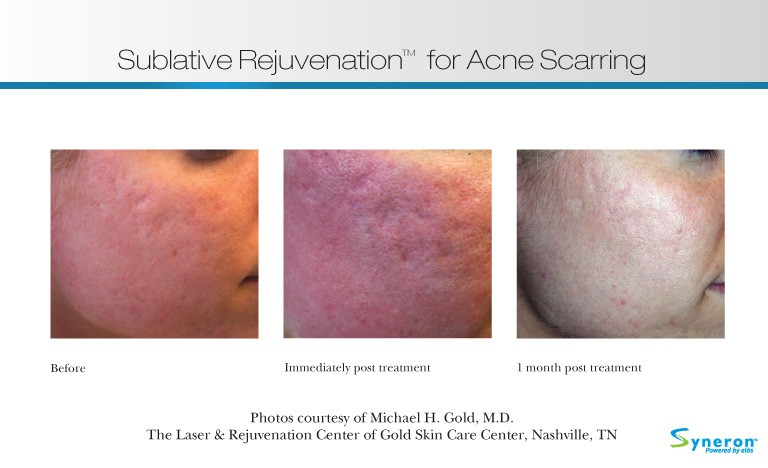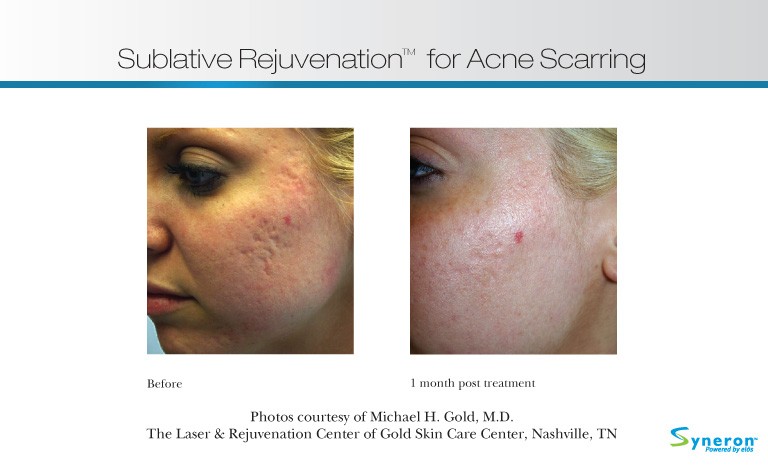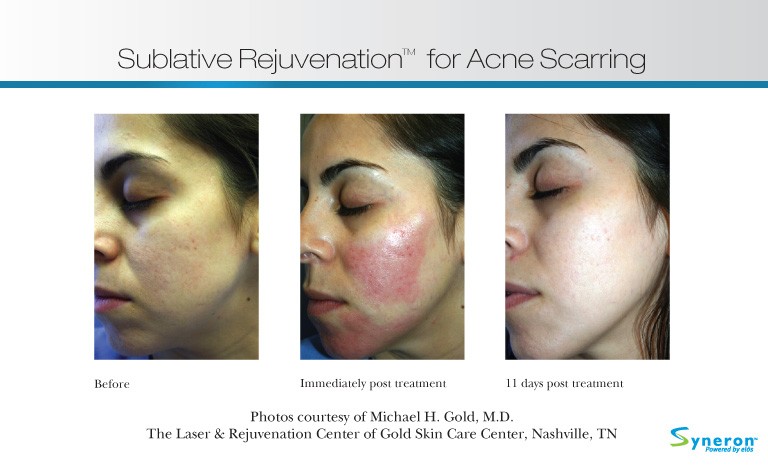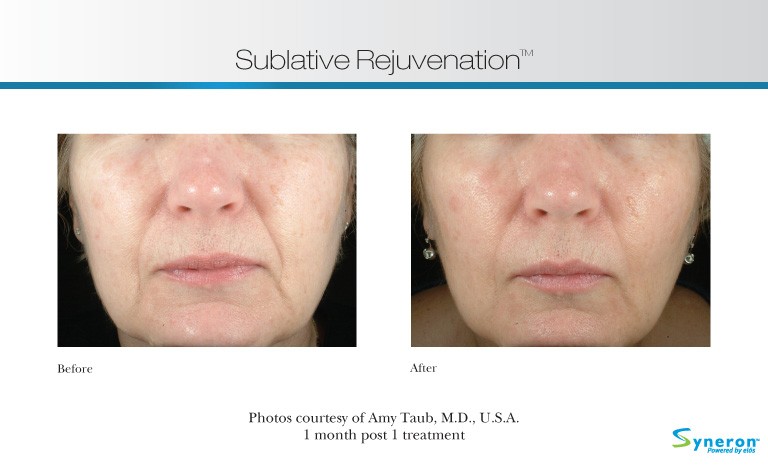 Pre-treatment instructions
Pre-treatment instructions
2 Weeks Before:

No chemical peels, laser hair removal or skin resurfacing treatments on any areas that will be treated for a minimum of two weeks or until complete healing has occurred
Clients who have had Botox or dermal fillers in the area that will be treated, need to wait 14 days before any eMatrix® treatments.

1 Weeks Before:

Avoid all alpha hydroxyl and beta hydroxyl products (AHA/BHA), Hydroquinone, retinols/retinoid, Tazorac and Differin.
Avoid prolonged sun exposure to any areas that will be treated. Treatment will not be administered on sunburned skin.
Avoid sunless tanning products on any areas that will be treated.
Schedule Now
Day of treatment instructions
Day of treatment instructions
The treatment area will be cleansed and a topical numbing cream will be applied for 45 min to 1 hour prior to treatment. Your technician will cleanse your face and remove all numbing cream. Treatment time is approximately 30 min depending on the area that needs to be treated. You will feel pressure, a slight stinging, itching and a heat sensation. This is normal and will subside 1-2 hours after treatment. Immediately after your treatment you will look and feel as though you have a moderate to severe sunburn. Your skin may feel warm and tighter than usual. This is normal and will subside after 1 to 2 hours. Your technician will prescribe postprocedure skincare to soothe, calm and protect your skin
Schedule Now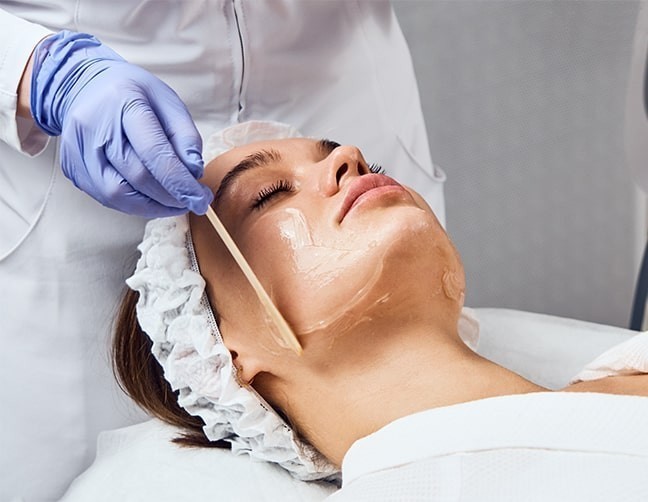 Contraindications
Clients with any abnormal lesions, moles or spots on the areas to be treated must be cleared by a medical practitioner prior to treatment.
Pacemaker or internal defibrillator, or any other active electrical implant anywhere in the body
Permanent implant in the treated area such as metal plates and screws, or an injected chemical substance
Current or history of skin cancer, or current condition of any other type of cancer, or pre-malignant moles.
History of any kind of cancer. Severe concurrent conditions, such as cardiac disorders.
Pregnancy and nursing
Impaired immune system due to immunosuppressive diseases such as AIDS and HIV, or use of immunosuppressive medications.
Patients with history of diseases stimulated by heat, such as recurrent Herpes Simplex in the treatment area, may be treated only following a prophylactic regime.
Poorly controlled endocrine disorders, such as diabetes.
Any active condition in the treatment area, such as sores, psoriasis, eczema or rash.
History of skin disorders, keloids, abnormal wound healing, as well as very dry and fragile skin.
History of bleeding coagulopathies, or use of anticoagulants.
Face lift or eyelid surgery (if periorbital treatment is performed) within six months prior to treatment.
Facial resurfacing, or deep chemical peeling within the last six months, if face is treated.
Having received treatment with light, radiofrequency or other devices in the treated area within 3-6 months (according to treatment severity) prior to treatment.
Use of Isotretinoin (Accutane®) within 6 months prior to treatment.
Any surgical procedure in the treatment area within the last six months or before complete healing.
Treating over tattoo or permanent makeup.
Excessively tanned skin from sun, tanning beds or tanning creams/self-tanners within the last two weeks.
Use of medications, herbs, food supplements, topical creams and vitamins known to induce photosensitivity to light exposure at the wavelengths used, such as Isotretinoin (Accutane) within the last six months, Tetracyclines,
antibiotics or St. John's Wort within the last two weeks.
Schedule Now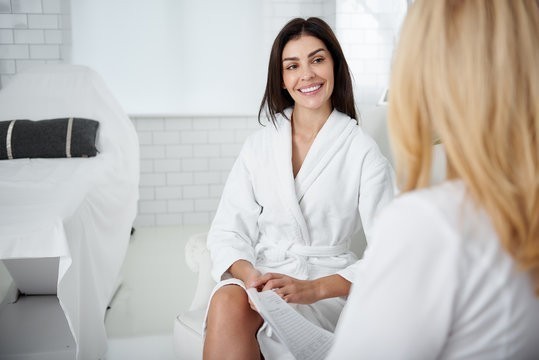 Post-treatment instructions
Post-treatment instructions
24 Hours After: You may now start your post care routine. The post care routine should be as follows:
Wash skin with the Gentle Cream Cleanser with cool water. Avoid using towels or abrasive scrubbing cleansing cloths. Pat dry once rinsed with water.
Tone skin with the Calming Flower Mist.
Apply post care safe serums after toning options include: Phyto Calm Aloe Drops, EGF Drops, or Antistress CBD. Additional post care safe serums include the HA Revive Hydrator Dops or Daily Hydration Drops.
Moisturize with the Phyto Calm Hydrator or Vita E Moisturizing Cream.
Apply SPF of 30 or higher 15 minutes before sun exposure and reapply as needed.
Additional Advisories:
Deviating from recommended post care routine is not recommended.
You may resume regular everyday routine products after 7 days with caution. Should any sensitivities occur, extend post care for a few days.
Makeup may be work on skin after 24 hours.
Do not pick or scratch at the treatment scabs. Let them fall off on their own, approximately 3-5 days. Picking at skin may cause skin damage or hyperpigmentation.
Avoid thermal trauma such as hot showers, whirlpool, steam rooms, saunas, etc., for two days following treatment. Do not do anything that will make you sweat including working for two days following the treatment.
For First Week: Avoiding anti-inflammatory medications such as Ibuprofen, Advil, Motrin, Excedrin, Nuprin, or antihistamine medications is recommended. Discuss any current medications that you are taking with your doctor prior to stopping or pausing usage.
First 30 Days: If you are out in the sun, you will need to reapply medical professional sunscreen every two hours.
Schedule Now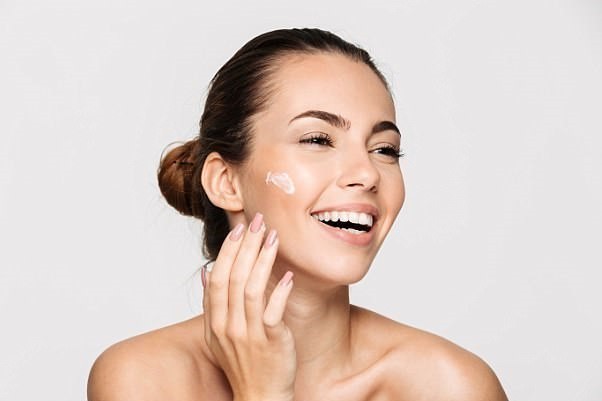 Where else can you use eMatrix?
Where else can you use eMatrix?
The face is a common area treated, but other areas of the body can also be addressed, such as the neck, chest, abdomen, back, legs, hands and arms, etc.
Schedule Now
How does eMatrix help with resurfacing?
How does eMatrix help with resurfacing?
During the treatment process, small parts of radio frequency energy are made to pass through the skin layer. The radio frequency energy produces heat which repairs the damaged tissues and stimulates the skin layer to produce collagen naturally which in turn boosts the formation of new skin cells.
Schedule Now