Microneedling Hair Loss Therapy
How it works

What is involved with micro needling for hair loss?

How does microneedling help hair loss?

Where else can you use microneedling therapy?

Pre-treatment instructions

Day of treatment instructions

Post-treatment instructions
How it works
Microneedling first gained its reputation as a scar treatment and is frequently referred to as Collagen Induction Therapy or CIT. Popularity of this treatment has now expanded to an alternative for thinning hair and hereditary hair loss. Aside from collagen production in the skin, it is believed that microneedling can also help induce stem cells in the scalp that lead to hair growth. Microneedling also promotes the absorption of hair loss therapy serums.
Did you know Medical Microneedling is far more effective than at-home rollers?
Medical microneedling is performed in a clinic by trained, experienced practitioners using advanced microneedling devices. Medical-grade microneedling instruments are capable of penetrating more deeply and accurately to deliver longer-lasting results. At home rollers are created for consumer and are substantially less precise and less effective to ensure the safety of the consumer. See the animation to the right.
Schedule Now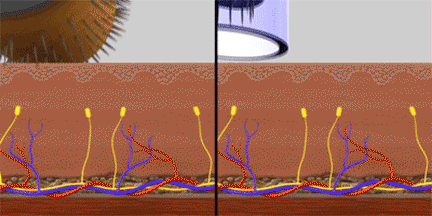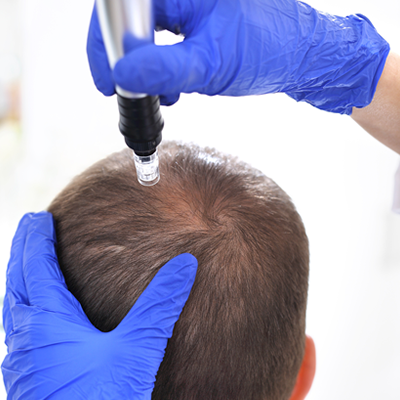 What is involved with micro needling for hair loss?
What is involved with micro needling for hair loss?
Planning: Microneedling treatment sessions on average will require a total prep and procedure time  of nearly two hours. The actual process of microneedling takes about 20 to 30 minutes.
Pain: Depending on your pain tolerance, you may find that the little needles cause you moderate to very minimal pain. Medical topical anesthetic is applied to the area to help alleviate any discomfort.
Results: It is common to see skin improvement within 48 to 72 hours after treatment. Results are cumulative, just like working out. You're not tearing your skin down, you're building it up.
Number of treatments: Recommendations will vary, but many professionals will suggest getting four to six micro-needling treatments spaced four to six weeks apart. After that you'll most likely be ready for a "maintenance treatment" within six months to a year later.
Downtime: It's normal to experience some redness after this skin stimulating treatment that may last up to a couple days. There is no significant downtime after microneedling,  however you will need to follow post care instructions.
Post-treatment care: Your skin will need to stay well hydrated with non-comedogenic products and steer clear of harsh and/or abrasive products such as alcohol-based toners and exfoliators until your skin has fully recovered from treatment.You'll also want to avoid the gym, sauna and direct sunlight exposure for at least the first 24 hours after microneedling treatment since sweating can result in increased inflammation.
Schedule Now
How does microneedling help hair loss?
How does microneedling help hair loss?
Did you know? Collagen is most well-known as the protein that helps keep your face firm and young-looking, it's also essential for hair health. In fact, both collagen and hair follicles exist within the same layer of the skin — the dermis — and when collagen production slows down (around age 30) this can affect the strength of your hair follicles. This leaves hair follicles unsupported, leading to more hair loss and less new growth. It also brings blood flow and nutrients to the scalp and induces new stem cells that support hair growth. With this in mind, microneedling is a safe and a promising tool in hair stimulation and also is useful to treat hair loss.
Schedule Now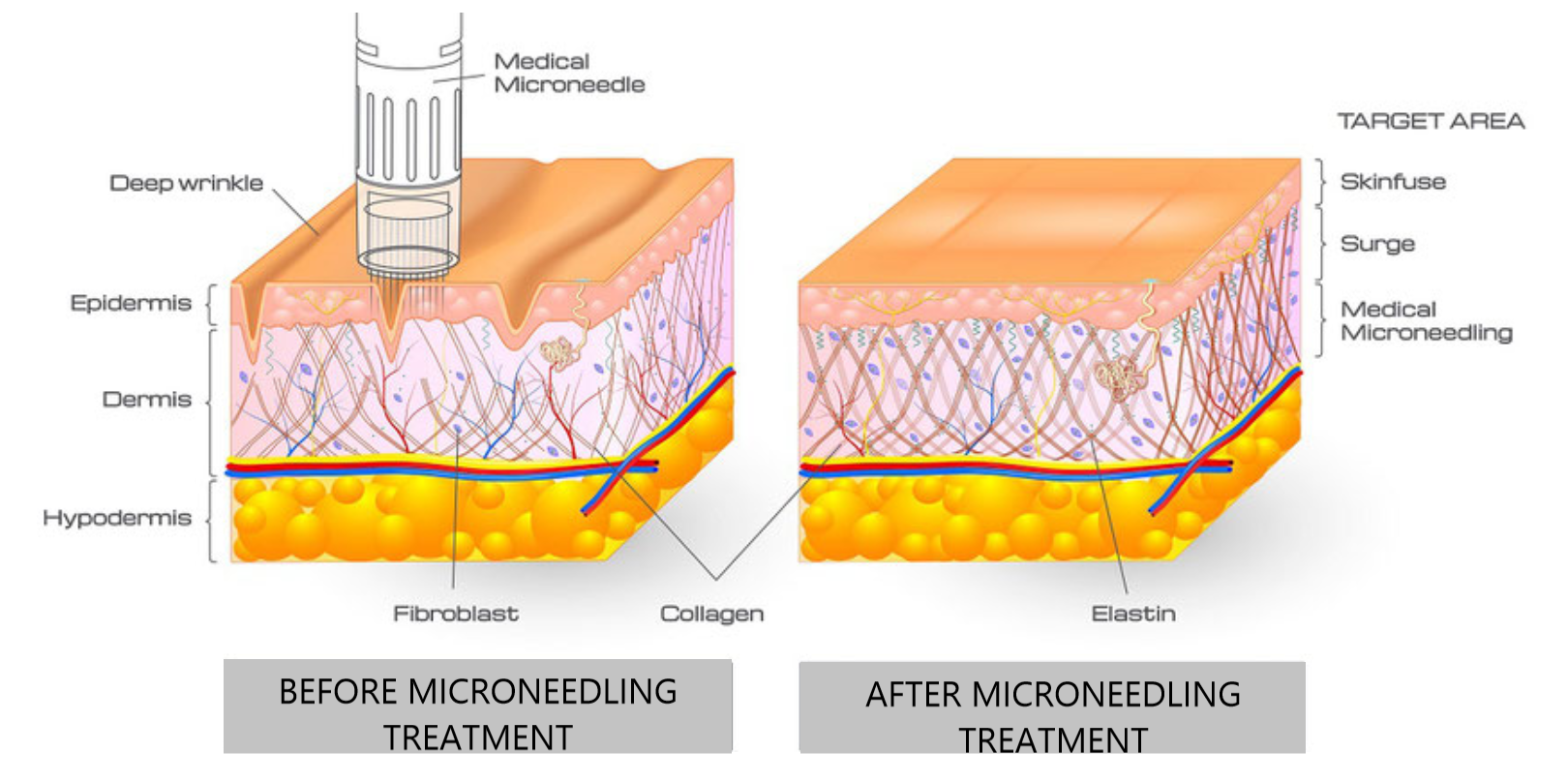 Where else can you use microneedling therapy?
Where else can you use microneedling therapy?
Improves the quality and texture of your skin (immediately)
Helps skin texture including fine lines and wrinkles
Reduces hyperpigmentation and evens skin the skin tone​
Reduces pock marks and scarring
Microneedling in conjunction with a specialized serum can help reduce sebum production and makes the skin less oily.
Schedule Now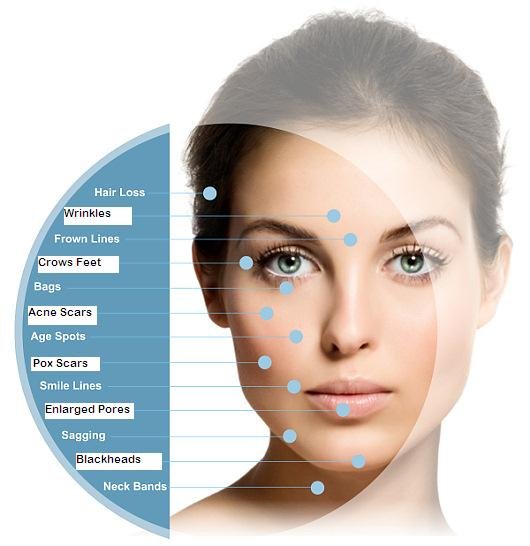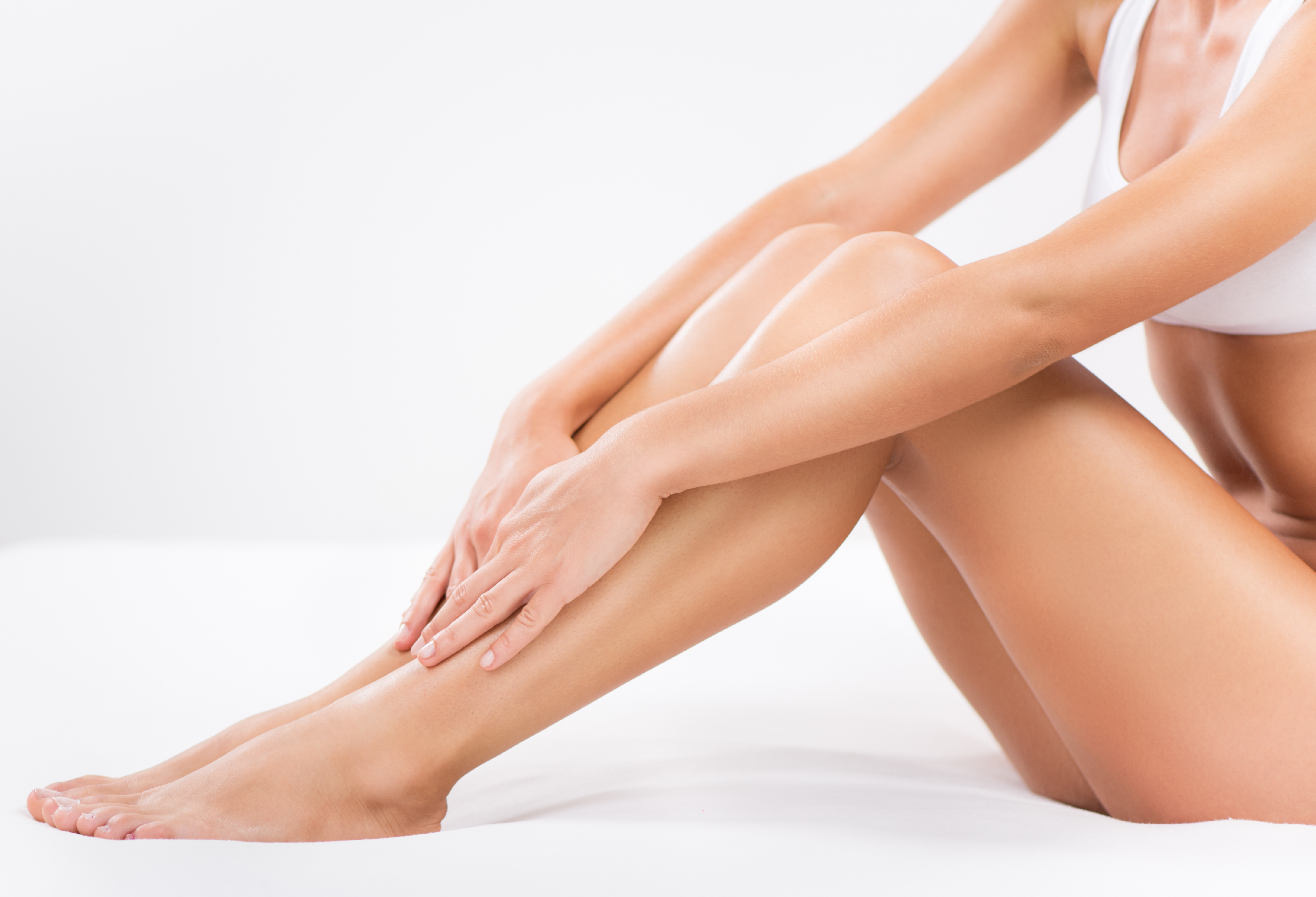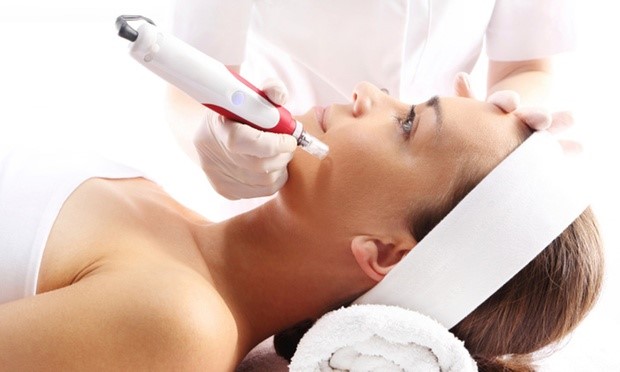 Pre-treatment instructions
Pre-treatment instructions
6 Months Prior: Avoid Accutane for the past 6 months
2 weeks Prior: Avoidance of IPL/Laser procedures, unprotected sun exposure or sunburn.
1 Week Prior: Avoid use of retinoids, topical antibiotics, exfoliants, acids that may be drying or irritating to the skin (such as alpha hydroxyl acid (AHA) beta hydroxyl acids (BHA), exfoliating masks, salicylic acids, hydroquinone, and benzoyl peroxide acne products). No waxing, depilatory creams or electrolysis to area being treated
3 Days Prior: Consult with your primary care provider to determine if you may pause taking anti-inflammatory medications such as ibuprofen, Motrin or Advil for 3 days prior to treatment. These agents will interfere with the natural inflammatory process that is critical and responsible for your skin rejuvenation
2 Days Prior: If you are prone to cold sores, take antiviral agent for 2 days prior to and day of treatment. Call your physician's office for prescription.
Day of Treatment: No shaving the day of the procedure to avoid skin irritation. If there is dense hair present in the treatment area, closely shave the area the day before you arrive to your appointment. Moles, warts or actinic (solar) keratosis cannot be treated.
Bruising is a common risk especially with PRP injections. Avoid blood thinning agents (aspirin, fish oil, Omega-3, Vitamin E) for 1 week prior. May resume day after treatment.
Contraindications for Micro Needling – We will not be listing all of the health conditions but if you have immune system issues related to a disease it is best to get your doctors approval before starting the procedure.
Accutane within 6 months
Cardiac abnormalities
Blood clotting problems
Platelet abnormalities
Anticoagulation therapy (i.e.: Warfarin)
Facial cancer, past and present
Chemotherapy
Steroid therapy
Dermatological diseases affecting the face (i.e. Porphyria)
Diabetes and other chronic conditions
Pregnant / or nursing
Rash, blemishes or irritation in treatment area
Received Botox treatment within 2 weeks
Received fillers within 4 weeks
Additional advisory:
Please advise your provider if you are using any hair loss therapy products or have had any recent therapies. While some of the products and therapies can increase results they may also cause more sensitivity and likelihood of experiencing additional burning, itching and /or possible inflammation.
Schedule Now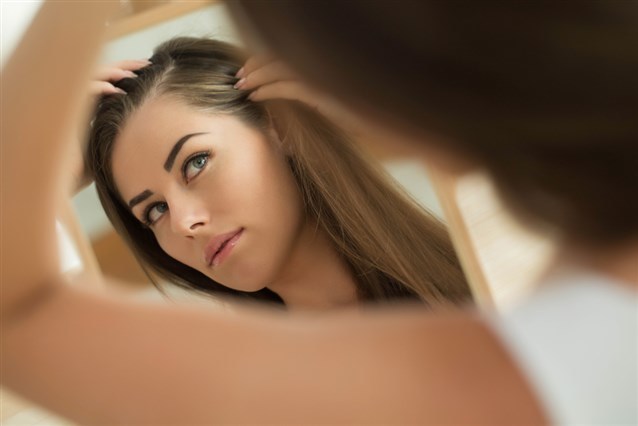 Day of treatment instructions
Day of treatment instructions
Cleansing: The treatment area will be cleansed with a hair loss shampoo.
Numbing: Once cleansed a topical anesthetic will be placed on the scalp about 45 minutes prior to treatment. This topical anesthetic helps to reduce any pain you may feel.
Treatment: During microneedling, a handheld device will placed against the treatment area, creating small injuries. Unlike other treatments that target your skin's surface, the needles used in the hand held device extend to the middle layer of skin. While the actual procedure time can vary based on treatment area, it may take as little as 30 minutes.
Treatment boosters: After the scalp microneedling is completed, the a hair growth serum or additional therapies may be suggested.
Schedule Now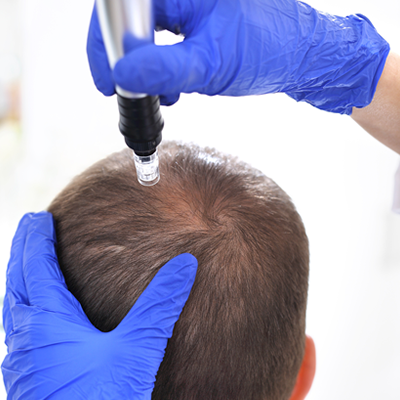 Post-treatment instructions
Post-treatment instructions
Your scalp may be more sensitive to the sun after treatment. Wearing sunscreen every day is recommended. A hat can also help protect your scalp when outdoors. Another risk of microneedling on your head is the possibility of infection. While the needles are small, they're still inflicting wounds. You'll need to follow your aftercare instructions carefully to prevent infection. This often involves keeping the area clean for a few days, as well as using antiseptics to ward off bacteria.
You may be at an increased risk for infection if you're in poor overall health, or if you have a history of frequent infections.
Schedule Now