Topical Exfoliation Treatments
Microdermabrasion

Dermaplanning
Microdermabrasion
Microdermabrasion is a non-invasive, exfoliating treatment to remove the outer layer of dead skin cells from face and body. This reveals healthier skin while improving skin irregularities.
Recommended for: Minor skin conditions or imperfections such as dull skin, mild acne scars, mild fine lines, and mild pigment issues.
Microdermabrasion may be tailored and enhanced with boosters:
Vitamin C – Targets antiaging, dehydration and hyperpigmentation.
Enzyme – Softens dermal layer to exfoliate deeper and provide thorough extractions of congestion.
Retinol + C Exfoliant – This leave on treatment is an effective way to achieve skin sloughing.
Schedule Now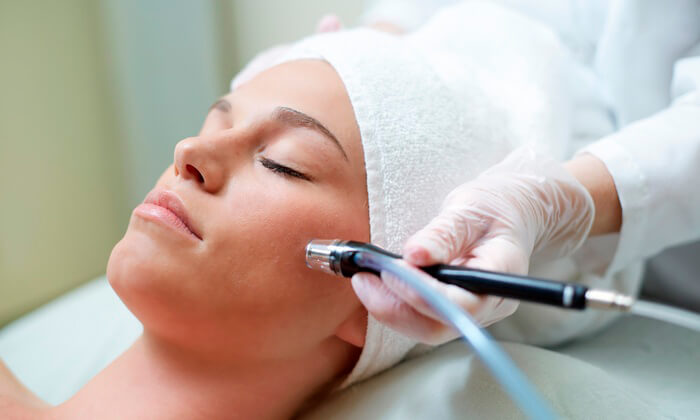 Dermaplanning
Dermaplanning is an physical exfoliative technique that uses the edge of a scalpel moved at an angle superficially along the surface of the skin to smooth and exfoliate the surface and to remove vellus fine hairs often knows as "peach fuzz." Results include smoother, fresher looking complexion, more youthful looking facial appearance, reduction of fine lines and minimizing wrinkles.
Recommended for: Sensitive skin, thinned skin, superficial skin damage, for women who are pregnant and cannot use any chemicals or peeling agents to support healthier looking skin.
Schedule Now